Okanagan Falls
250-498-2202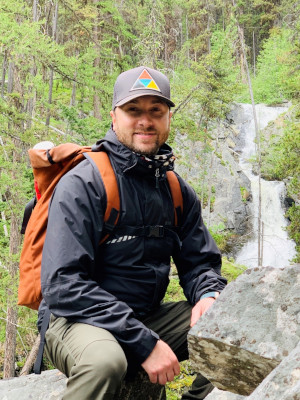 Available To Book In: Osoyoos, Oliver, Grand Forks, Okanagan Falls
As physiotherapist and Owner of the Osoyoos and South Okanagan Physiotherapy and Active Wellness Centre, Grant offers a holistic approach to treatment.
Grant graduated from the University of Saskatchewan in 2006 with his Bachelor of Science in Physiotherapy. He later received his certification in acupuncture as well as GTT dry needling from Dr. Gokavi.
Combining manual muscle and joint mobility, with myofascial release, acupuncture, education on self-management and growth, and positive motivation, his goal is to guide the body to its greatest function and potential.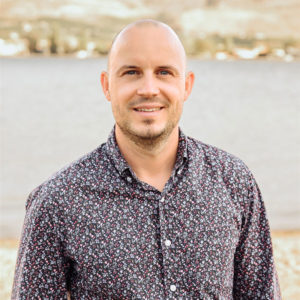 Matthew (Mateusz) Skaszczyk
Physiotherapist
Available To Book In: Oliver, Okanagan Falls
Matthew completed his Master of Physiotherapy in Poland in 2012 and immigrated to Canada the same year. Matthew was part of the exchange student program throughout his studies, which gave him the opportunity to study in Spain for almost a year. Prior to immigrating to Canada, he also added value to his Physiotherapy practice by completing Musculoskeletal and Neurological courses.
Matthew believes that everyone has the ability to improve their current physical situation. He is passionate about helping clients to create and achieve their goals through his treatment plans. Matthew says that his greatest satisfaction is seeing patients reach their full physical potential.
During his leisure time Matthew enjoys a variety of physical activities including running, swimming and playing soccer.  He believes that BC is the perfect fit for him!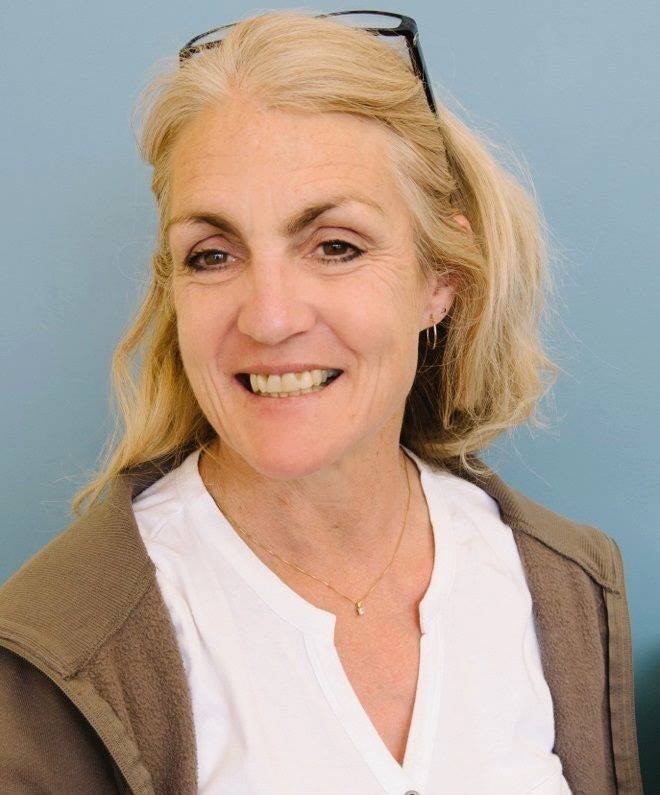 Available To Book In: Osoyoos
Sally has been serving the communities of Osoyoos and the South Okanagan since 1981 as owner of the clinic, prior to passing the torch to Grant Storzuk in 2012.
As a physiotherapist, Sally has a preferred interest in neurological conditions finding this knowledge very beneficial when understanding all orthopedic conditions. Sally is passionate about helping people and puts her heart and English Charm into helping and teaching the community.
Sally also works for the Osoyoos Physiotherapy and Active Wellness Centre treating students in School District 53.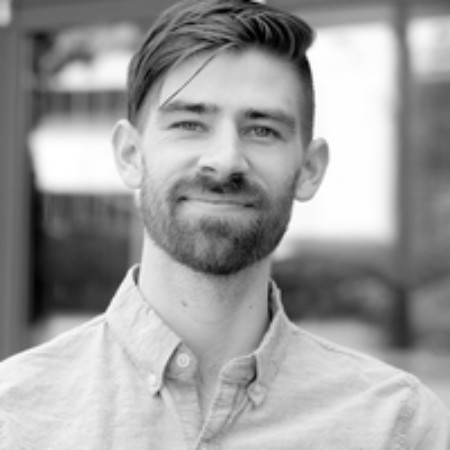 Available To Book In: Grand Forks
Originally from Ontario, Danny moved to England to obtain his Masters in Physiotherapy from Leeds Beckett University. Danny believes in using a combination of treatment approaches to best help clients achieve their goals. From education, exercise, manual therapy, acupuncture, therapeutic modalities, and prevention strategies, Danny works with his clients to create treatment plans individually tailored to their needs. He strives to get clients moving and feeling their best, and to leave them with the tools to maintain and continue their progress after physiotherapy.
An avid traveller, Danny has spent time living in New Zealand, Australia, Czech Republic, Ecuador, and Spain before settling down in BC.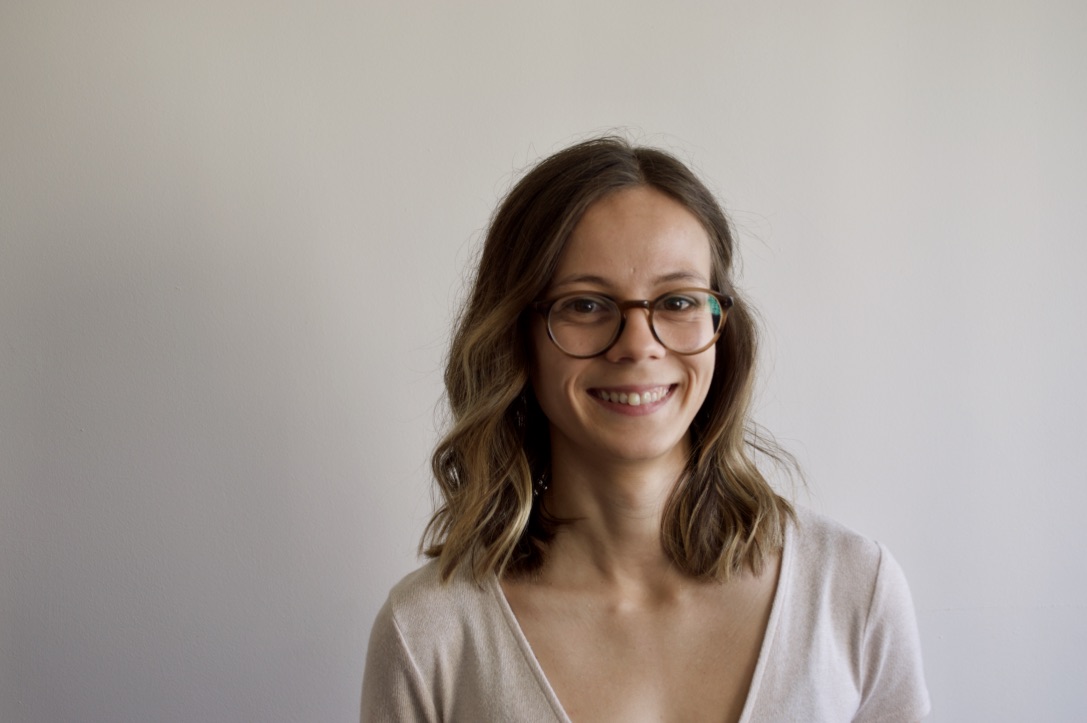 Available To Book In: Grand Forks
Telma graduated from Leeds Beckett University with a Master's degree in Physiotherapy. Using a combination of treatment approaches, Telma aims to work towards her client's goals through providing evidence-based and individualized treatment.
She has completed further training in areas such as Acupuncture and Dry Needling, Clinical Pilates, and Pelvic Health Rehabilitation. Telma has a special interest in Pelvic Floor Therapy. She has completed various Pelvic Health courses to treat men and women experiencing bladder, bowel, and sexual dysfunction. She strives to assist individuals optimize function of their pelvic floor and core region through a combination of exercise, manual therapy, and lifestyle education. In her spare time, Telma keeps active through a variety of sports and is always keen on trying new activities. When less energetic, she can be found mastering the state of relaxation while reading a good book.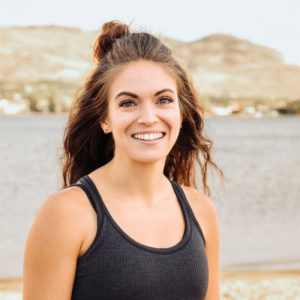 Available To Book In: tbd
KC has joined our team after moving from Manitoba. She graduated with a Masters in Physical Therapy in 2018, after completing a Bachelor of Kinesiology in 2016. Since graduating, KC has completed additional training in orthopaedics and advanced exercise.
KC has played and coached fastball for many years and has a special interest in prevention and management of sport/recreational injuries. She has a passion for movement and loves helping people get back to their favourite activities.
Outside of work, KC loves to travel and spend as much time outside as possible. She is very excited to start exploring and experiencing all that beautiful British Columbia has to offer.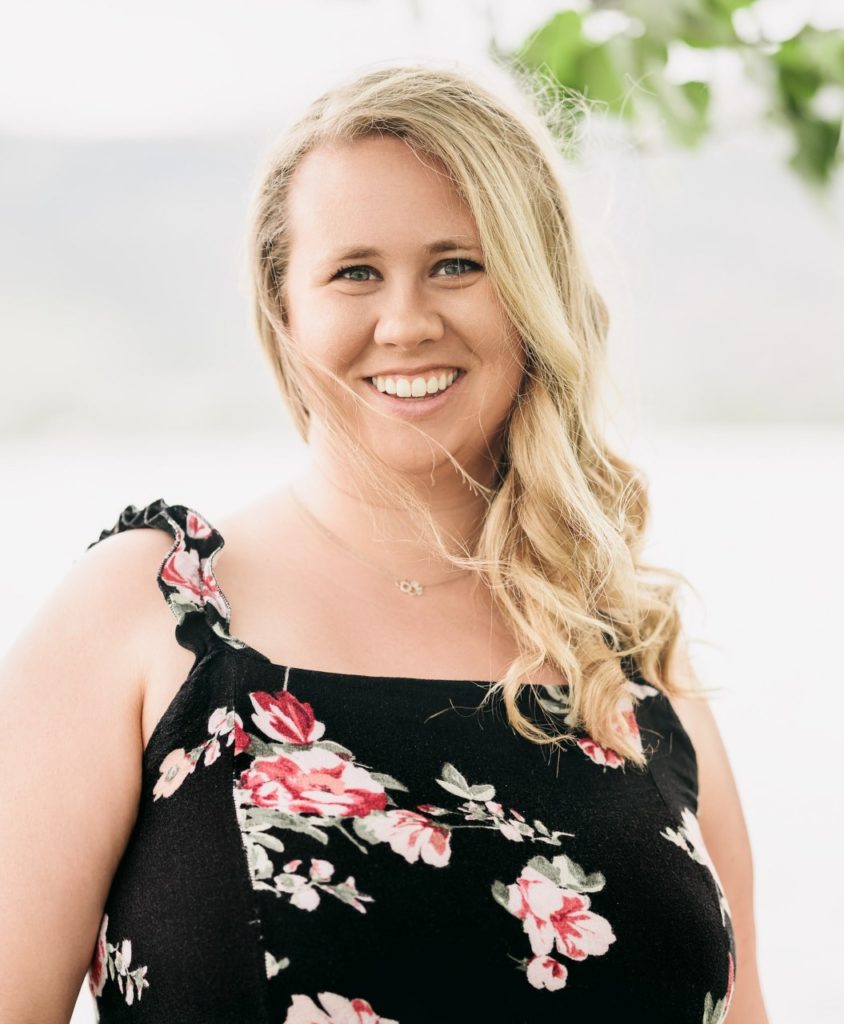 Available To Book In: Osoyoos, Oliver
Lisa joins the Osoyoos and South Okanagan Physiotherapy team full time after moving from Winnipeg, Manitoba. She first graduated from the University of Manitoba in 2015 with a Bachelor of Science in Microbiology, prior to earning her Master of Physical Therapy in 2017.
Since graduation, Lisa has been an avid learner and has participated in several post-secondary courses. She earned her acupuncture certification through the Acupuncture Foundation of Canada Institute in 2018. Lisa has completed courses in vestibular rehabilitation, concussion management and dizziness in relation to the cervical spine. Lisa earned her Level 3 Diploma of Advanced Orthopaedic Manual and Manipulative Physiotherapy (both upper and lower) and aspires to pursue the FCAMPT designation.
Lisa has a special interest in treating paediatrics and has spent the last 5 years incorporating this into her practice. Lisa uses an active approach to treatment and has a passion for injury prevention and manual therapy.
In her spare time Lisa is a club level volleyball coach (fun fact: Lisa played volleyball for Michigan Tech University) and enjoys spin classes and yoga. Lisa, her fiancé Darrell and her dog Josie are thrilled to start exploring beautiful BC!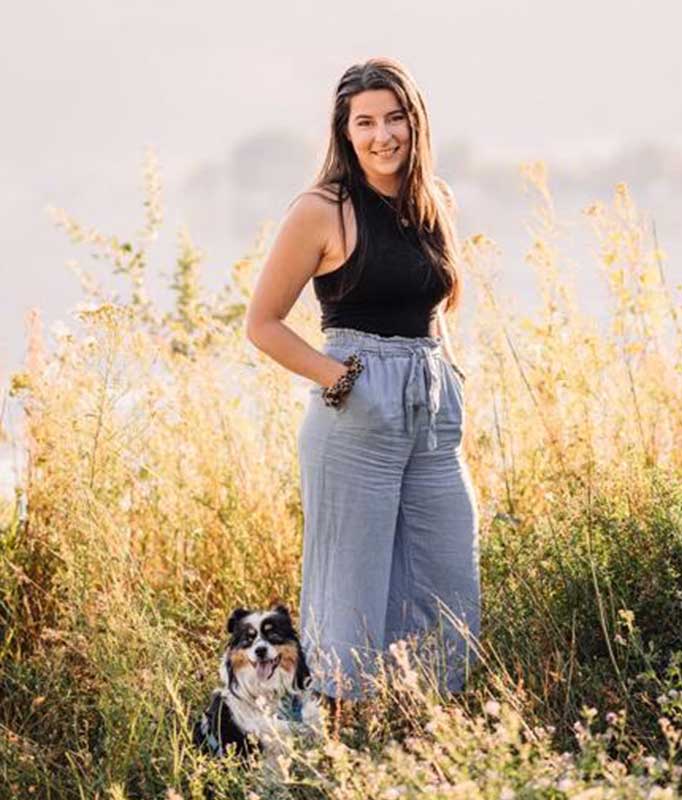 Available To Book In: Osoyoos, Oliver
Alex grew up outside of a small town in southern Manitoba and spent a lot of her childhood in the great outdoors. After rehabbing her broken leg in 2012, Alex developed a keen interest in the rehabilitation process which made her pursue a career in physiotherapy. Alex enjoys working with clients to get them back to activities that they love to do; whether that be back on the court, running trails, or their own backyards. To do this, Alex likes to utilize techniques in manual therapy, IMS/dry needling, and with movement and exercise. When not in the clinic Alex enjoys spending time outside with her dog Ozzie, golfing, skiing, hiking, curling, traveling, and trying different cuisines. Alex loves camping in the spring and summer & skiing in the winter.
Chloe Warriner
Kinesiologist
Available To Book In: Osoyoos, Oliver, Grand Forks, Okanagan Falls
Chloe graduated with her Bachelors in Human Kinetics from UBC Okanagan in 2020, with a major in clinical exercise physiology and a minor in psychology. Chloe is passionate about functional fitness, exercise as medicine, and creating life long athletes. She grew up as an athlete in the sports of swimming, cycling and triathlon, which later translated into coaching of those sports. On her days off you can usually find Chloe practicing Olympic lifting, or somewhere in the mountains with her husband and dogs.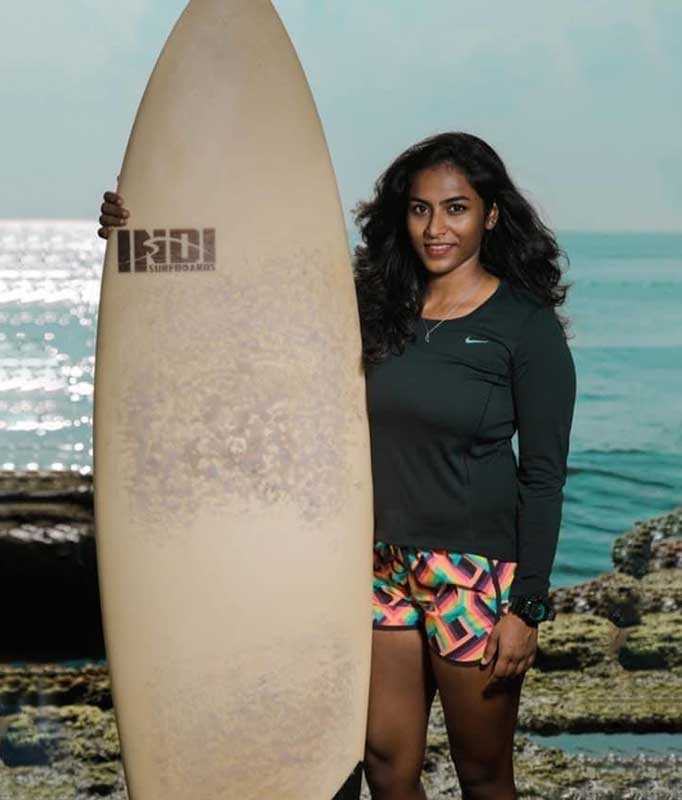 Vilassini Sundar
Kinesiologist
Available To Book In: Osoyoos, Oliver
Vilassini Sundar fell in love with the ocean and dove into water sports at a very young age. Vilassini was an Indian National Surfing and Stand-Up Paddle Champion in 2017 & 2019 and had represented her country in two Asian Surfing Championships in 2015 & 2019. She was a Junior National gold medalist in swimming before competitive surfing which paved a path for her to practice as a Sports and Exercise Specialist in Swimming in Dubai, U.A.E.
Her passion for Sports led her to pursue Bachelor of Science (B.Sc. Hons) in Sports and Exercise Sciences in India. She graduated with her Master's in Kinesiology (Specialization in High Performance and Clinical Exercise Physiology) at University of Calgary where she also had the opportunity to work as a Graduate Teaching Assistant for Health, Fitness and Performance Course at the Faculty of Kinesiology. Through practicum experiences, she was able to culminate a good understanding in multiple clinical populations including exercise oncology, renal transplantation and dialysis to name a few.  During her free time, you can find Vilassini hiking, exploring, and enjoying the outdoors.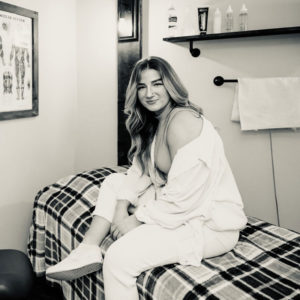 Mary Gaj
Registered Massage Therapist
Available To Book In: Osoyoos, Oliver
Upon graduating from The West Coast College of Massage Therapy in Victoria, B.C, and obtaining her license as a Registered Massage Therapist, Mary intends on providing a therapeutic outlet for those seeking injury recovery, pain management, and rehabilitation of the mind, body, and soul.
Throughout her training, Mary developed a wide array of therapeutic modalities to assist patients presenting with complex conditions, debilitating disorders, and inconvenient injuries. In addition to her extensive training, Mary worked in a Complex-Care Clinic, attending to the following: Spinal Cord Injuries, Neurodegenerative Disorders, Multiple Sclerosis, Parkinson's, CRPS, Cerebral Palsy, Post-Polio Syndrome, Diabetes Mellitus, Fibromyalgia, Osteoporosis, Inflammatory Arthritis, Pregnancy (all trimesters & post-partum), PTSD, Tendonitis, Edema, Adhesive Capsulitis and a vast presentation of injuries and postural deformities.
Mary is a strong believer that physical activity and a positive mentality is the key to longevity. Outside of the workspace, Mary is an exhilaration enthusiast, thriving off of Surfing, Snowboarding, Rugby, Wine, Yoga, Laughter, Music, and Chasing the Sun.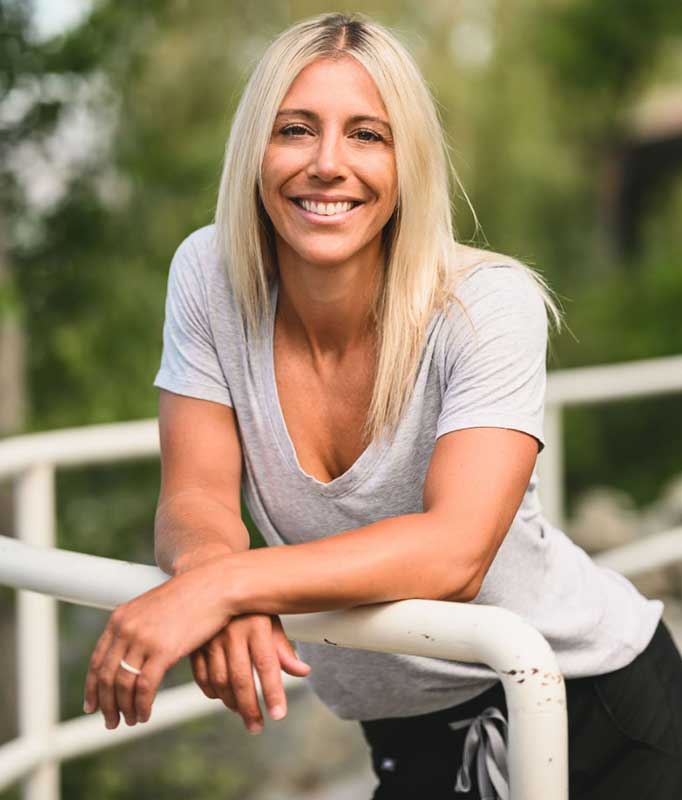 Jaime Fiddes
Registered Massage Therapist
Available To Book In: Osoyoos
13 years into her Personal Training career, Jaime Stanvick recognized her clients needed for another level of care. She was accepted into Vicars School of Massage Therapy, known nation wide for their high level of education. Upon graduating her 2 year diploma program with honours and distinction, she worked in a Physiotherapy and Chiropractor setting as part of their integral health care practitioner team. Jaime has recently completed her inter-provincial RMT board exams and is awaiting results to soon be registered in BC.
After spending the past 6 summers here with her family, and the last of Jaime's 4 adult children attending university, it was finally time to pack up life in Alberta and make Osoyoos, BC her permanent home.
Leaving a successful 16 year career and the clients who relied on her was hard for Jaime, but she is eager to grow her personal training business and is excited to help new therapeutic massage clients rehabilitate injury, reduce headaches, nerve, neck and back pain, improve circulation, reduce muscle tension, and help relieve symptoms of fatigue, anxiety and depression. Listening, understanding, and committing to each individual's goals is the reason her clients see results.
Jaime has been active her entire life playing high level sports, competing in marathons and triathlons. She is an avid golfer, mountain biker, and road cyclist. Jaime also enjoys hiking, being on the water with her SUP, and wakesurfing.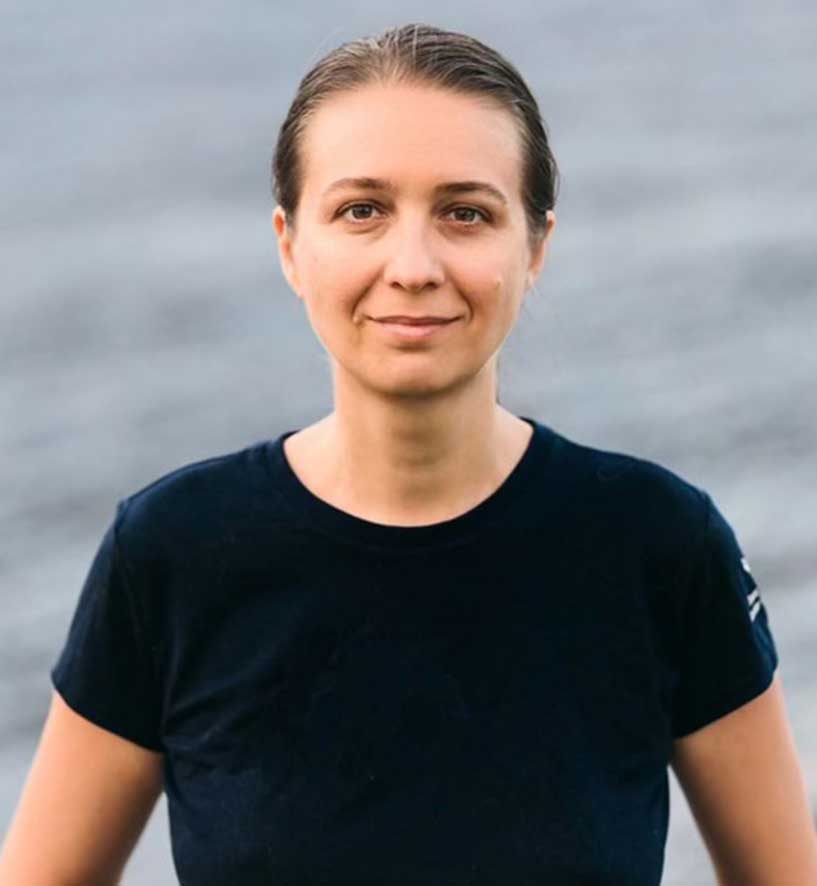 Yana Denisova
Acupuncturist/Herbalist
Available To Book In: Osoyoos, Oliver
Yep Yana is a Chinese Medicine practitioner (acupuncturist and herbalist), and a graduate from Toronto School of Traditional Chinese Medicine. She is currently practicing Chinese and Japanese acupuncture, electro-acupuncture, moxa-therapy, cupping, and herbal medicine to treat various musculoskeletal and internal conditions.
She has completed additional training to treat pain, infertility, gynaecological, neurological and digestive disorders, psycho-emotional conditions, and to support people with Lyme disease, auto-immune, and inflammatory conditions.
She has been studying in traditions of Master Nagano (Kiiko Matsumoto), Jeffrey Yuen, and Heiner Fruehauf.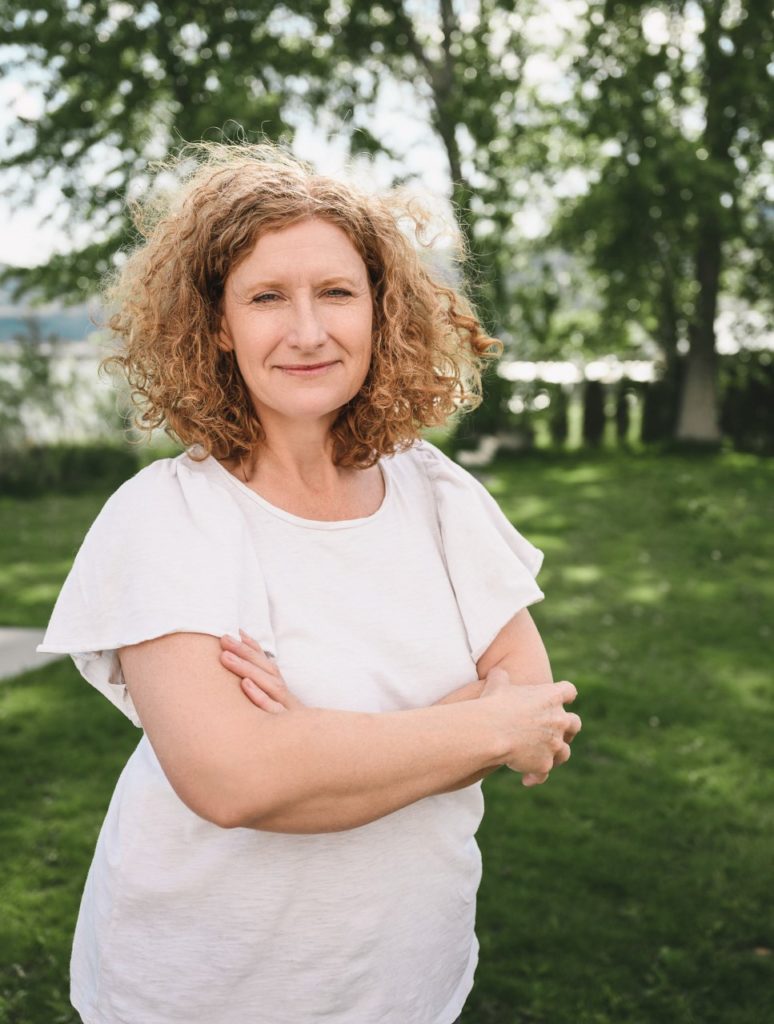 Available To Book In: Osoyoos, Oliver
After earning her doctorate at the Canadian Memorial Chiropractic college in 2008, Dr. Lisa Mousseau practiced for more than 10 years in Alberta before moving back to British Columbia. Her experience and education has resulted in a deep understanding of human movement and how mobility contributes to our overall health and well being.
Dr. Lisa looks forward to every day at the office. Incorporating healthy principles of diet, exercise, and low stress with Chiropractic adjustments is an important focus of hers. With her experience, she employs a variety of Chiropractic techniques based on the patient's presentation and needs.
When not at the office you can find Lisa around town with her husband and 3 children either boating, cycling, skiing, but most likely just relaxing.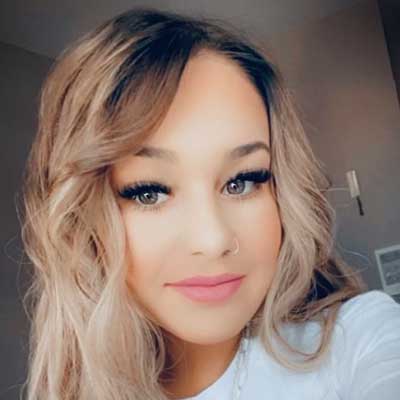 Available To Book In: Osoyoos, Oliver
Jacinda Nieman attended the Western College of Massage Therapy in Saskatchewan over the past two years and recently moved to Osoyoos to begin her career with South Okanagan Physiotherapy and Active Wellness Centre. She loves the outdoors, and the opportunities presented for an active lifestyle are what attracted her to the Okanagan. She is excited to meet new people and assist others in pursuing their personal wellness goals. Her interests include kayaking, cycling, fishing and other outdoor activities. She plans to spend time with family and friends while traveling and exploring British Columbia as much as possible.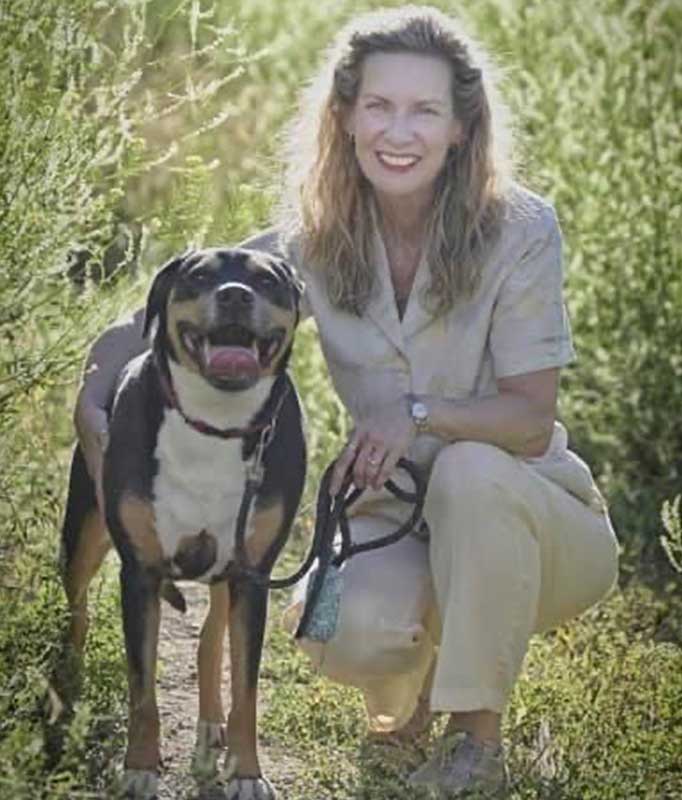 Cynthia Ramsay
REGISTERED THERAPEUTIC COUNSELLOR (RTC) of Grace Extended
Available To Book In: tbc
Cyndy is a Registered Therapeutic Counsellor (RTC #2974) and member in good standing of the Association of Cooperative Counselling Therapists of Canada. Cyndy is also a Certified Life Coach and a trained End of Life Doula.  Personally, she is also a wife, mother, dog-lover, and Christ-follower. Cyndy enjoys:
good food
music
reading
gardening
walking dogs with her neighbors
spending time with family and friends
game nights, and
laughing hard
She also enjoys deep and meaningful conversations, and the beautiful richness found in cultural diversity. Cyndy has had personal encounters with death, addiction, and other challenges.  She is a Christian who knows what it's like to keep both faith and dark struggles hidden in two separate worlds. She says, "learning to acknowledge (and then embrace) ALL sides of myself as a whole being made all the difference for me. That's the difference I offer you."
Cyndy has a deep spiritual conviction that guides her personal life decisions. so she deeply respects the same in others – whatever that looks like for you. While there are still aspects of life and how she deals with them she still struggles with, she now has tools and supports in her life to help her face those struggles without becoming overwhelmed or consumed by them.  Which is what she wants to provide for you. To book, click here.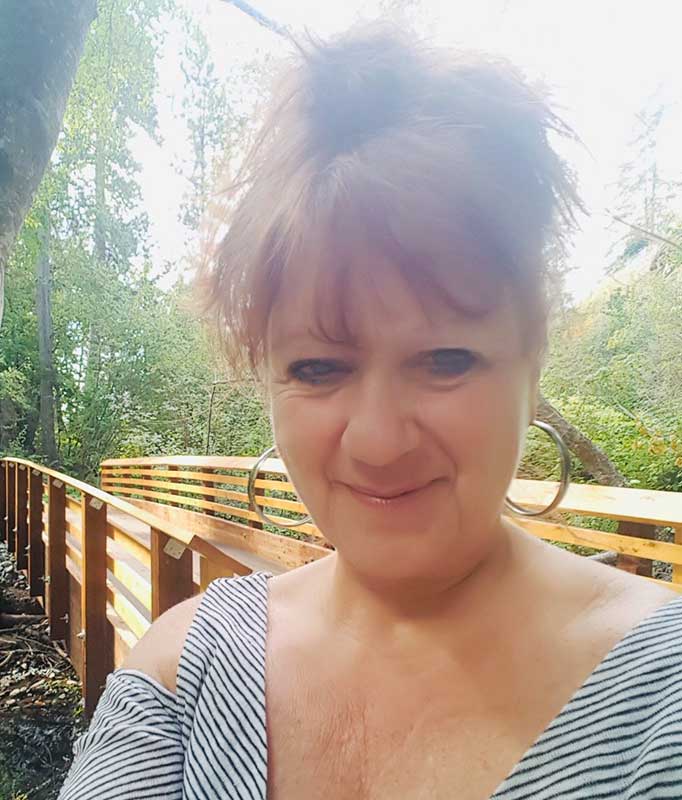 Cheryl Snyder
Clinic Coordinator
Cheryl began her journey with Osoyoos Physiotherapy and Active Wellness Centre in October of 2020 as a Clinic Coordinator.
After 35 years of nursing, Cheryl has worked as a coach to counsel individuals, couples, and families in a gentle, compassionate manner using the Breath Integration Method and Intuitive Bodywork Practice in Kamloops, BC. Cheryl's ability to compassionately connect and support others comes from lifelong experiences and her willingness to assist in healing the body, mind, and spirit. Cheryl went on to receive her bachelor's degree in counselling, and presently is working on her Masters in psychology and counselling.
Cheryl's most favourite role is one of wife and mother, but absolutely LOVES her role as a grandmother to her 2 beautiful grandchildren. In her spare time Cheryl loves yoga, glamping, and special times with family and friends. She's always SMILING!
Gemma Costanti
Clinic Coordinator
Gemma moved to Osoyoos in 2019 and has been a stay at home mom to two boys before joining the South Okanagan Physiotherapy and Active Wellness Centres. She enjoys spending time with her family, reading and baking.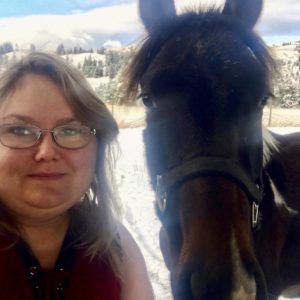 Amanda Gautam
Clinic Coordinator
Mandy and her husband have a little hobby farm with some awesome animals. She is a person full of determination so figuring things out is her specialty. Mandy is a certified Dog Trainer and also decided to get her Executive Office Administrator Diploma, which led her to joining our team! You will see Mandy in all three clinics so feel free to stop in and say Hi!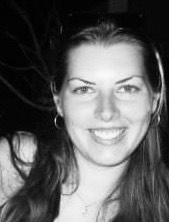 Julie Chantal
Clinic Coordinator
After studying Hotel Management and working in various positions in that field, Julie reoriented herself with administration in different types of medical clinics and offices. Originally from the other side of the country, Julie recently moved to Osoyoos, attracted by the beautiful BC lifestyle. Julie loves traveling and has lived abroad for a few years. She enjoys reading (preferably under the sun!) and all Latin dances.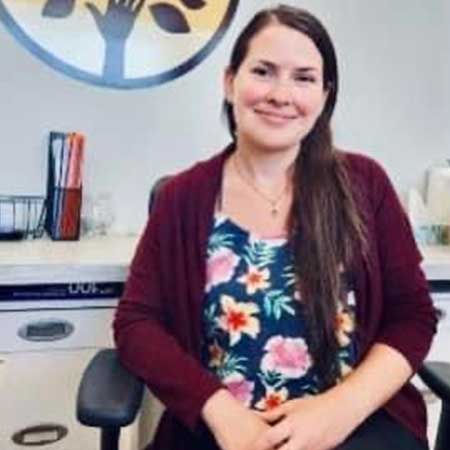 Safari Williams
Clinic Coordinator
Safari was born and raised in Oliver, and now calls it home again. She spent more than a decade in México, where along with her daughter and mom, she transformed a shabby old hotel into a popular home away from home.
Safari has always had a passion for wellness and personal care. She is also a certified electrologist, having graduated from Swanson's Canadian Institute of Electrolysis.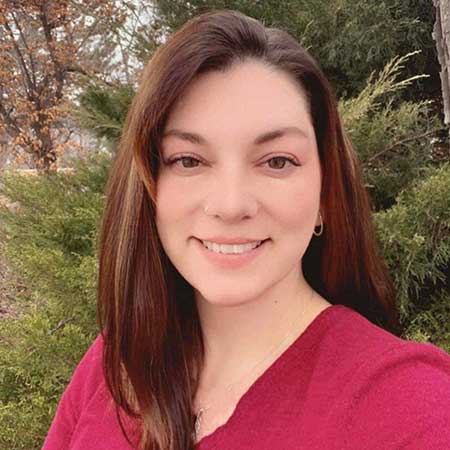 Amy BydalClinic
Host/Concierge
Amy is a life long community member of both Oliver and Okanagan Falls. Recently retired from a 17 year nursing career, Amy has worked in a variety of nursing roles over the years which included private practice OBGYN/GYN, geriatric nursing, correctional nursing, and travel nursing.
Amy enjoys spending time with her blended family of 6 kids and 1 grand baby, and watching her children excel in sports.