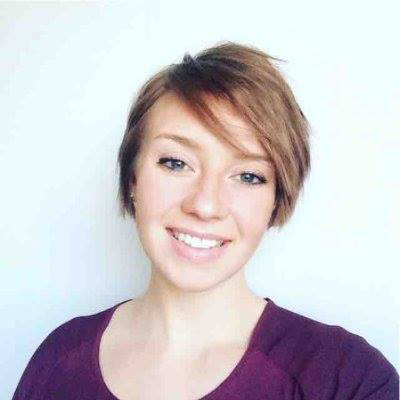 Born and raised in Oliver, Ameilia's stay was short as she moved to Victoria and then Abu Dhabi before starting her Human Kinetics degree at UBC Okanagan in Kelowna. She graduated in 2016 and is a practicing KINESIOLOGIST who specializes in strength and conditioning. Ameilia's role as a Kinesiologist is to help prevent and manage injury and chronic disease by correcting movement patterns. She does this by designing custom strengthening exercise programs to help individuals preform at their optimum level.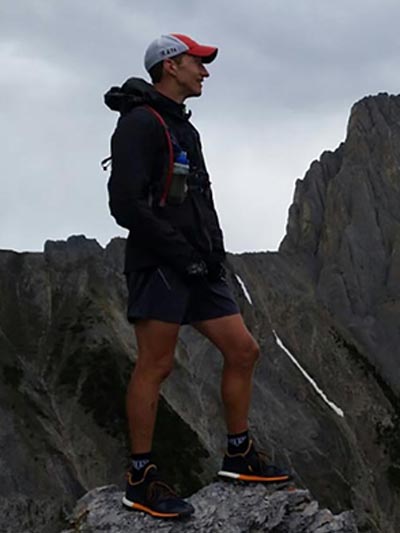 Registered Massage Therapist
Andrew moved to Penticton from Ontario in 2009, Andrew discovered his passion for endurance sports such as cycling, triathlon, ultrarunning and all things mountain. His interest in athlete performance and injury prevention led him to study Human Kinetics at Okanagan College and acquired a Level 2 certification in FMS. Andrew continued his studies at OVCMT in Vernon where he graduated Valedictorian as a Registered Massage Therapist. Andrew's education combined with his experience allows him to develop holistic performance plans for the clients he treats and coaches. After participating in multiple local events and organizations over the years, Andrew is passionate about helping individuals experience the quality of life that the Okanagan has to offer.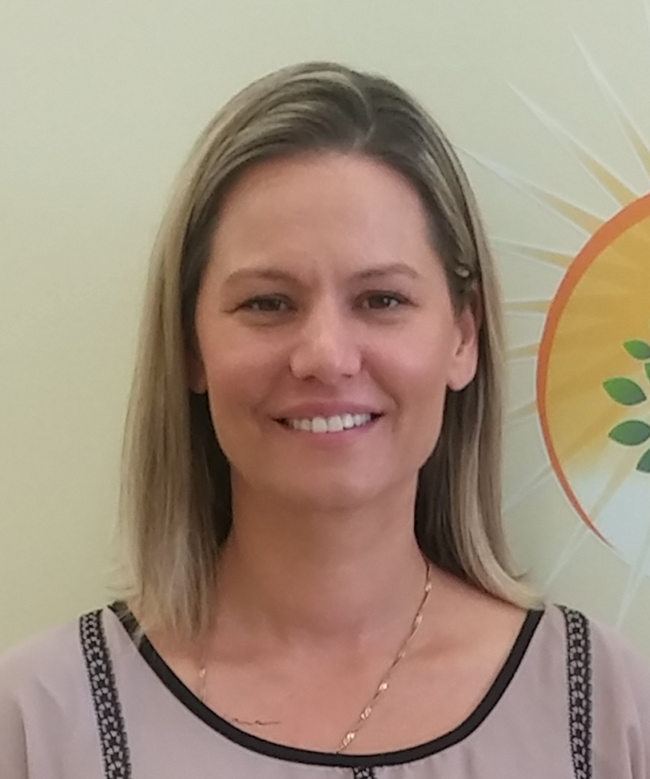 Carolyn Dehart
Certified Massage Clinician
Carolyn is in our Osoyoos location on Tuesdays and in our Oliver location on Wednesdays and Thursdays.  Her specialty treatments include: Swedish, Deep Tissue, Hot Stone, Chinese Cupping, & Lymphatic Drainage.  Carolyn is also trained in pregnancy and infant massage.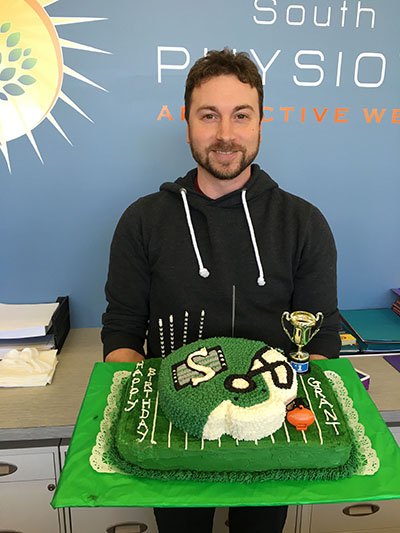 Grant Storzuk,
BSc (PT)/MCPA/CAFCI
As physiotherapist and Owner of the Osoyoos and South Okanagan Physiotherapy and Active Wellness Centre, Grant offers a holistic approach to treatment.
Grant graduated from the University of Saskatchewan in 2006 with his Bachelor of Science in Physiotherapy. He later received his certification in acupuncture as well as GTT dry needling from Dr. Gokavi.
Combining manual muscle and joint mobility, with myofascial release, acupuncture, education on self-management and growth, and positive motivation, his goal is to guide the body to its greatest function and potential.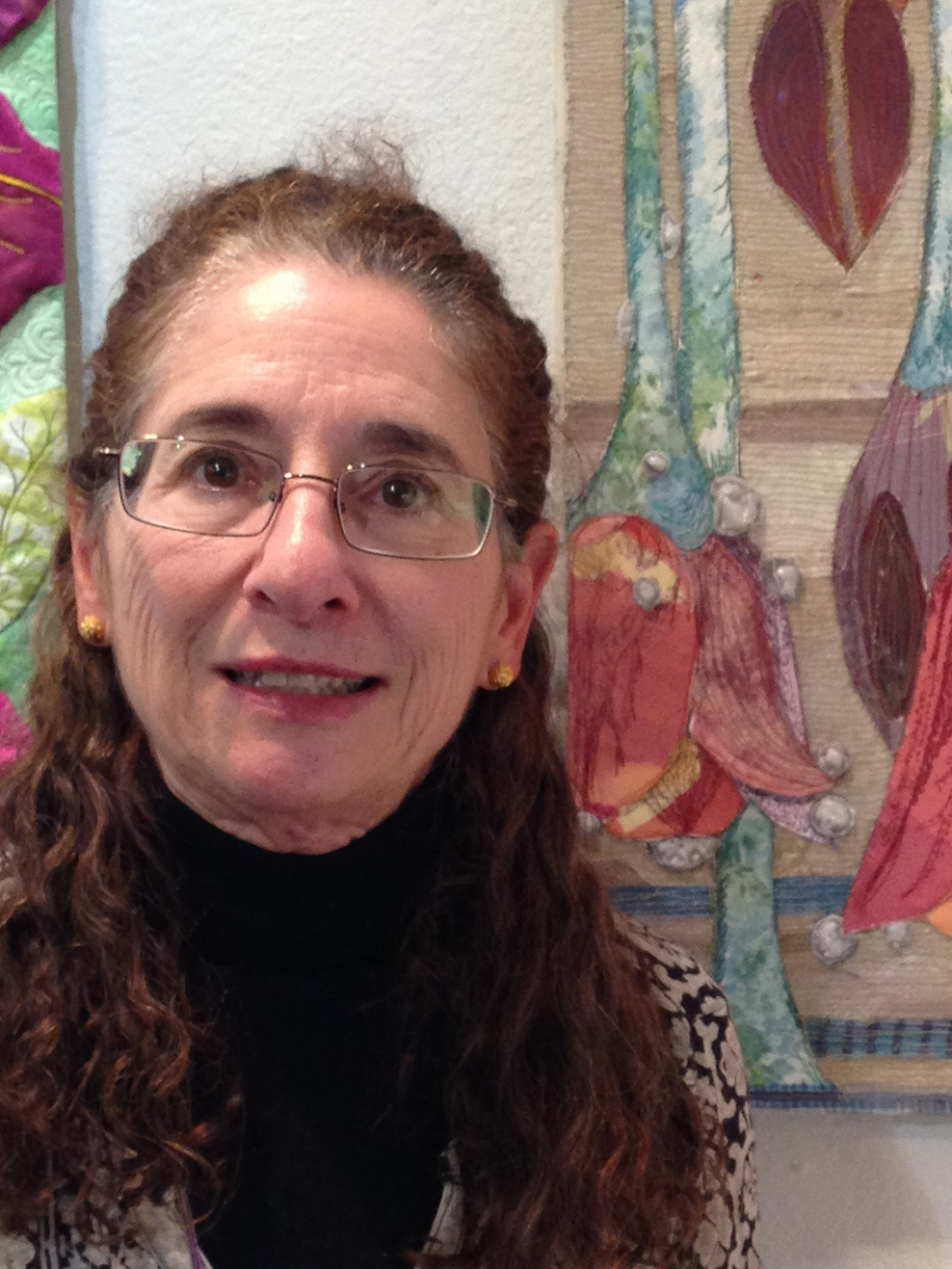 Janet is a Physiotherapist who moved to the South Okanagan in 2014 after living in the Vancouver area for more than 35 years. She has been a licensed P.T. since 1973 working first in the U.S. and then in Canada. She has specialized her training in the areas of rehabilitation for elders, for those with acute and chronic neurological conditions and for cancer survivors.
She has worked in community care, long term care, acute care and in a pilot early supported discharge program for Stroke survivors. She has contributed to numerous community projects in the lower mainland to improve access for those with permanent disability to recreation and leisure pursuits.
When not working as a P.T. I an usually doing art work or working in the garden. I sing alto in the Sage Valley Voices. I belong to the Sage brushers (a painting group in Oliver) and the group called Surfaces which is a mixed media group. I am on the board of directors of the Oliver Community Art Council. I am the guest artist for the month of March at the Front Street Gallery in Penticton. I am also a member of a group called FAN which is a Fibre Art Network of artists from Western Canada. We mount shows of our artwork which travel extensively.
I have a website for my art work. It is https://www.janbednarczyk.com/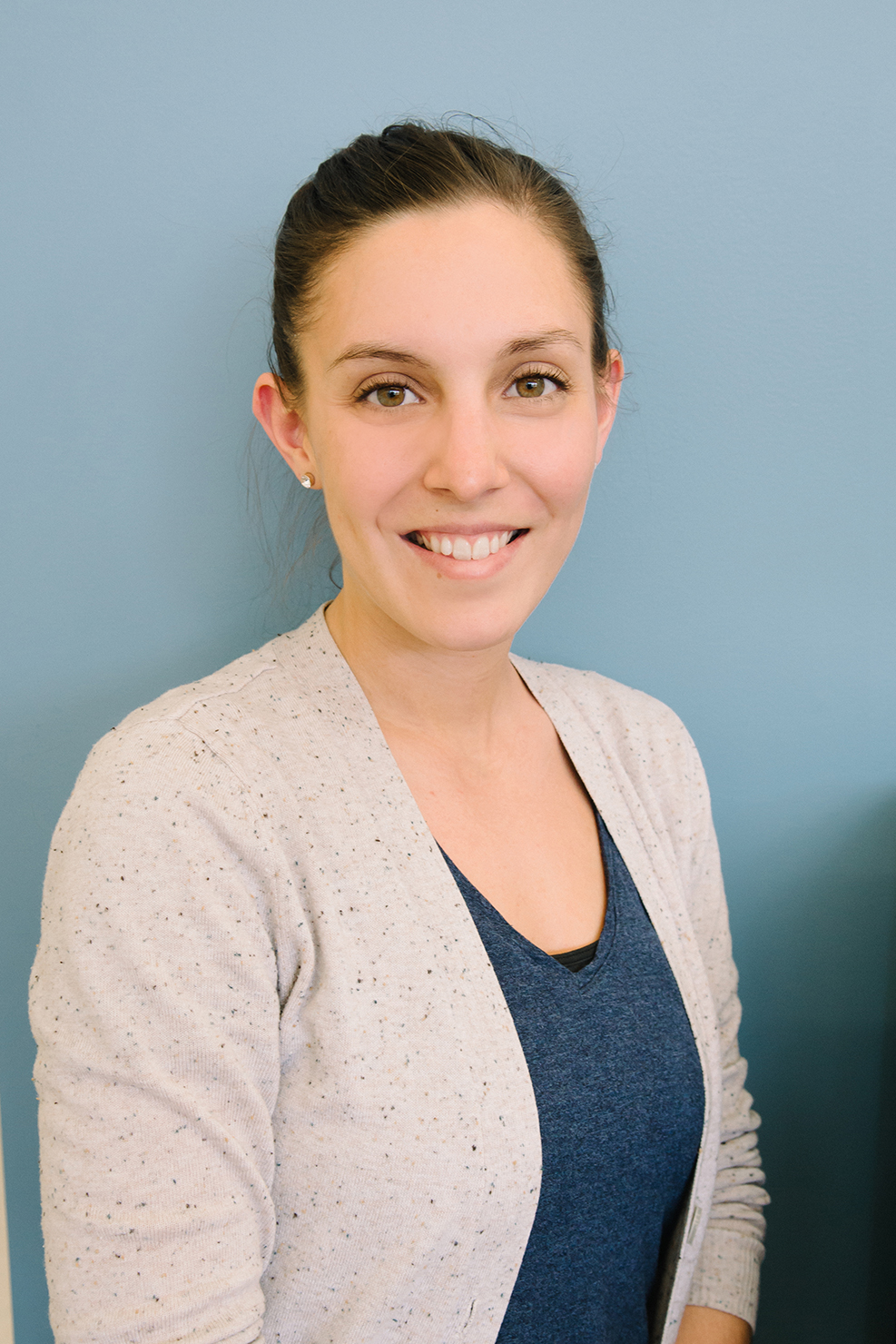 Jenessa graduated with a Bachelor of Human Kinetics from the University of British Columbia Okanagan specializing in Clinical Exercise Physiology. Jenessa is a CSEP certified personal trainer and a certified group fitness instructor. She enjoys creating personalized programs based on client injuries, leading group fitness programs, and educating clients about their conditions and the ways in which exercise can help. In her spare time Jenessa likes spending time outdoors running, swimming and hiking, and enjoys being with family and friends.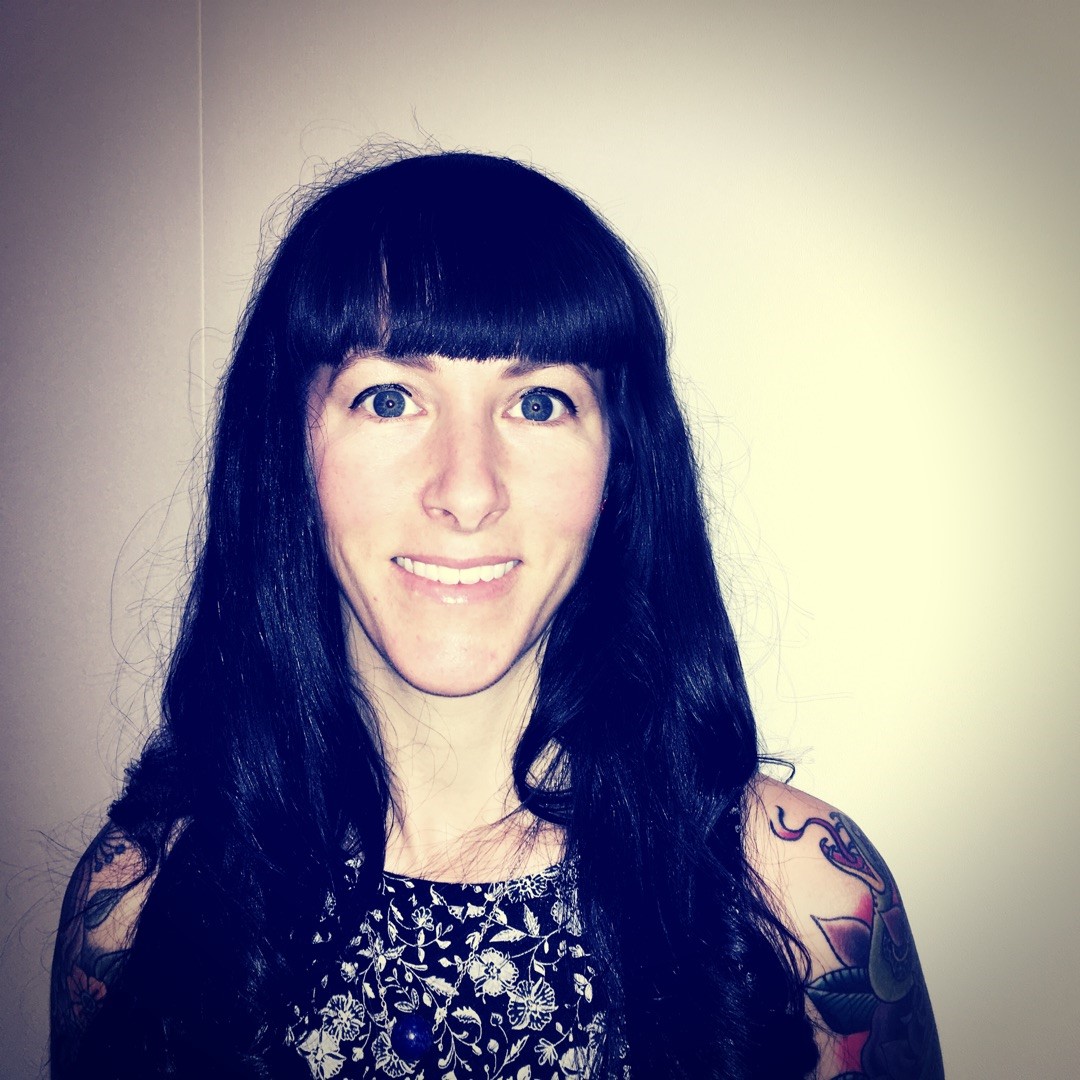 Registered Massage Therapist
Kerri-Ann started her career as a professional contemporary ballet dancer in Toronto.  Feeling she needed a more grounded focus, she gained her diploma as a Child and Youth Worker. After several years of counselling clients and continuing with dancing, she obtained her certificate from Yoga Therapy Toronto and combined her knowledge to better help her clients. In 2015, she returned to school to further her approach to healing clients with Massage Therapy. After completing her Ontario board exams in 2016, Kerri-Ann immediately completed her BC board exams to ensure she was registered. Kerri-Ann has obtained additional training and certifications in Pediatric Massage, Infant Massage, Pregnancy Massage, Breast Tissue Massage, Basic Osteopathic Techniques, and more. She is very excited to be visiting and providing massage treatments at Osoyoos Physiotherapy and Active Wellness Centre.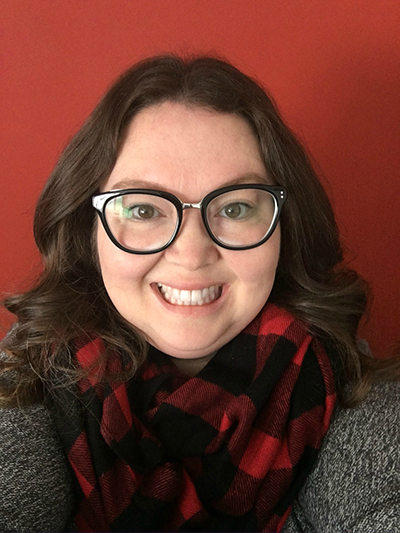 Krista Miller
Administration Staff
Married to a farm boy, fur mom, lover of plaid, admirer of coffee, eater of waffles, amateur photographer, adventurous explorer, vintage vehicle enthusiast, and smile wearer.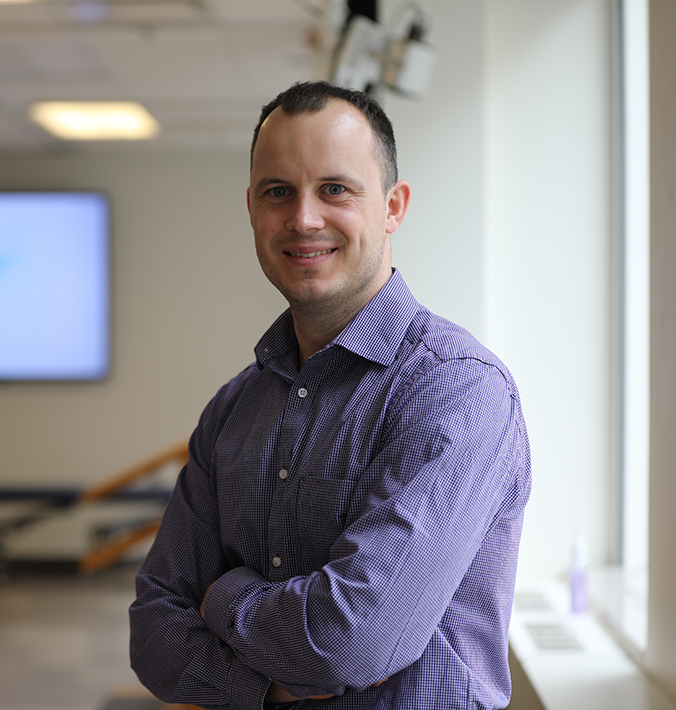 Matthew (Mateusz) Skaszczyk
Physiotherapist
Matthew completed his Master of Physiotherapy in Poland in 2012 and immigrated to Canada the same year. Matthew was part of the exchange student program throughout his studies, which gave him the opportunity to study in Spain for almost a year. Prior to immigrating to Canada, he also added value to his Physiotherapy practice by completing Musculoskeletal and Neurological courses.
Matthew believes that everyone has the ability to improve their current physical situation. He is passionate about helping clients to create and achieve their goals through his treatment plans. Matthew says that his greatest satisfaction is seeing patients reach their full physical potential.
During his leisure time Matthew enjoys a variety of physical activities including running, swimming and playing soccer.  He believes that BC is the perfect fit for him!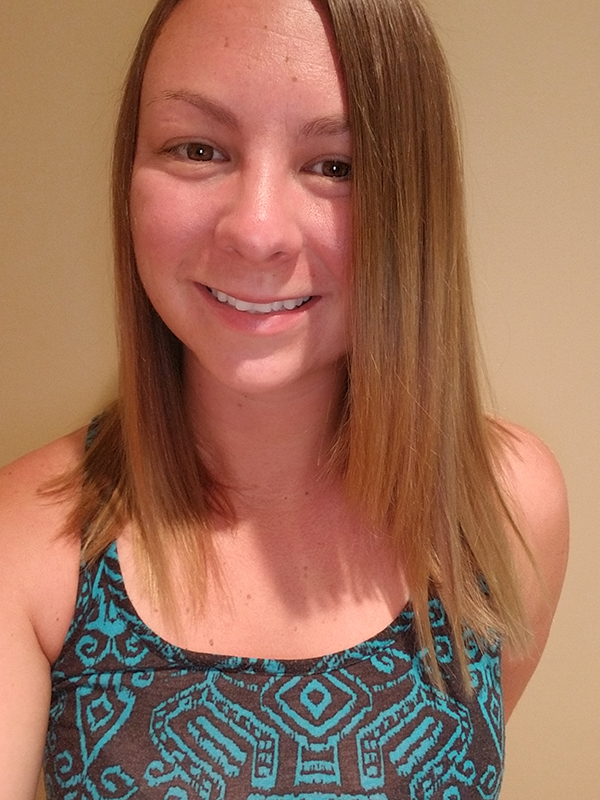 Ruth Delisle
Registered Massage Therapist
Ruth is a graduate of Okanagan Valley College of Massage Therapy in Vernon BC. After sustaining a motor vehicle accident, she personally found massage to be a very effective form of therapy. Ruth wanted to be able to help others in their healing journey and decided several years later to pursue massage therapy.  Her approach includes formulating a treatment plan based on clinical findings and assessment to help clients regain corrective movement. She believes in helping clients slightly modify their day to day activities to improve their quality of life and make the most out of their treatments. Ruth uses a combination of myofascial release techniques, trigger point therapy, and Swedish massage.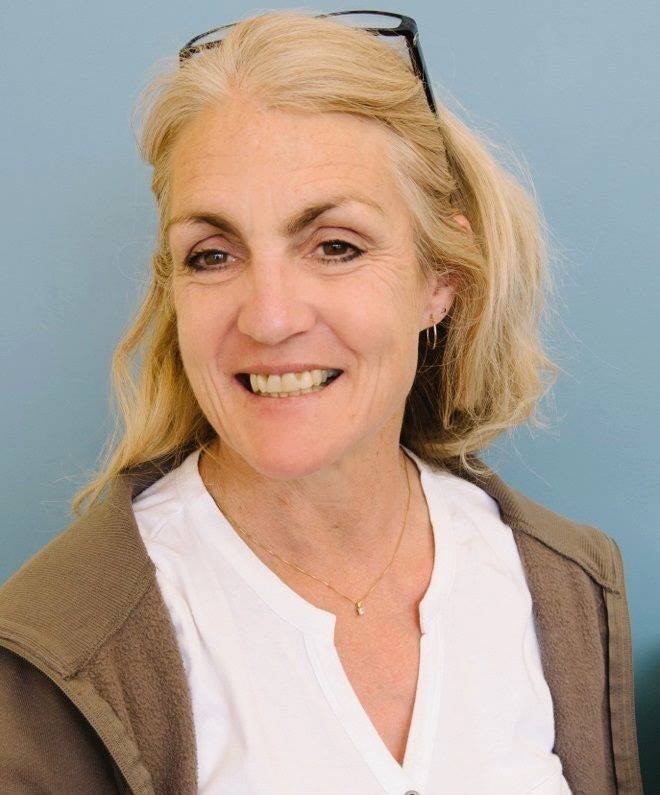 Sally Lindley-Jones,
MCSP/MCPA
Sally has been serving the communities of Osoyoos and the South Okanagan since 1981 as owner of the clinic, prior to passing the torch to Grant Storzuk in 2012.
As a physiotherapist, Sally has a preferred interest in neurological conditions finding this knowledge very beneficial when understanding all orthopedic conditions. Sally is passionate about helping people and puts her heart and English Charm into helping and teaching the community.
Sally also works for the Osoyoos Physiotherapy and Active Wellness Centre treating students in School District 53.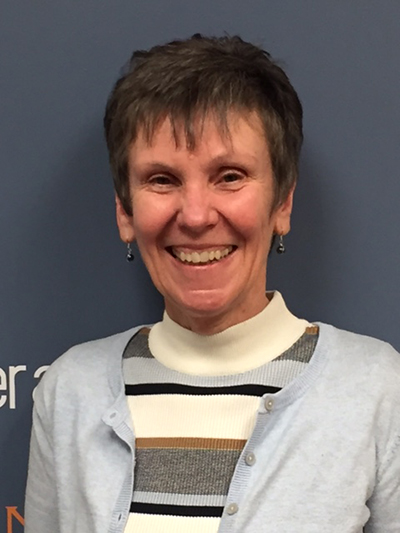 Trish graduated in 1977 from the University of Manitoba and has enjoyed the successes and challenges of being a Physiotherapist. Most of her career was spent in the lower mainland but she is very happy to be back in the Okanagan.
While she continues to treat orthopaedic and sports injuries Trish has an added interest in treating Temperomandibular (jaw) dysfunction and chronic pain.
Staying current and adding new treatment techniques have always been a priority for Trish. Having studied and used many approaches she finds that, overall, more gentle techniques are most effective. Trish is also a teaching assistant for the Barral Institute.
Using a whole body/mind approach is the way Trish treats as well as working with you to find the best way for you to help you heal or manage your injuries, pain, dysfunctions, and posture concerns. On her days off you'll find Trish kayaking, running, snowshoeing, gardening, doing yoga and enjoying the outdoors.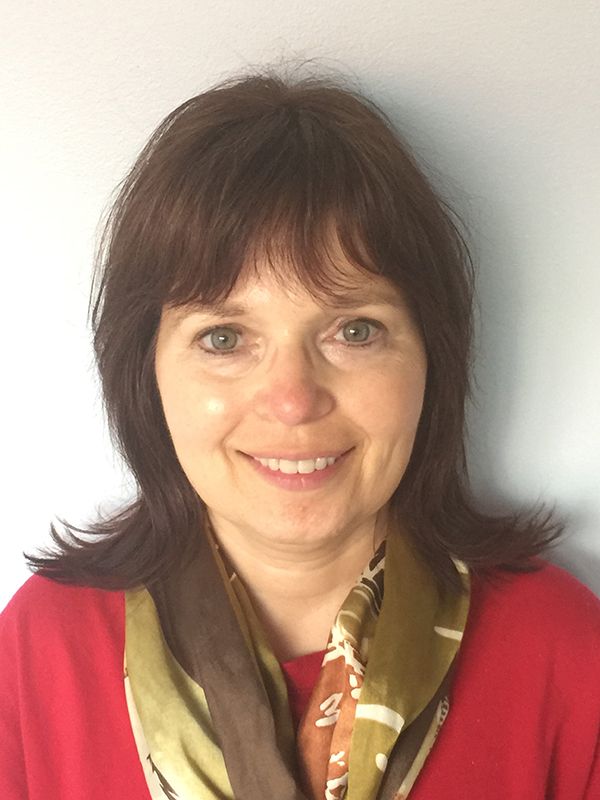 Yvonne began her career as a medical transcriptionist and then ventured into the private sector. 
Yvonne recently moved to Osoyoos from Ontario and decided she would like to return the healthcare field. She is now a full-time Receptionist at our Osoyoos Clinic. 
Yvonne's favourite place is a tropical beach.
8301-A 78th Avenue Osoyoos, BC V0H 1V0
103-291 Fairview Ave Oliver, BC V0H 1T0
411 6th Ave Midway, BC
7486 2nd St Grand Forks, BC